"It's the most beautiful place we'm going to drive, but you already know it's never exciting for the fans."
Seven-time world champion Lewis Hamilton spoke for many a Formula 1 fanatic in the build-up to the Monaco Grand Prix this weekend.
After a year off the calendar due to the coronavirus pandemic, the ultimate test of precision racing returns to the affluent and extremely narrow streets of Monte Carlo.
Which is great … for the drivers.
For fans, the thought of yet another Monaco snooze party – with zero overhangs – gives us the feeling of being colder than a triple head on Paul Ricard.
Here, BBC Sport looks back on a few memorable moments where the principality did not do it send us to sleep.
Ricciardo 'screwed' by pit-stop error – 2016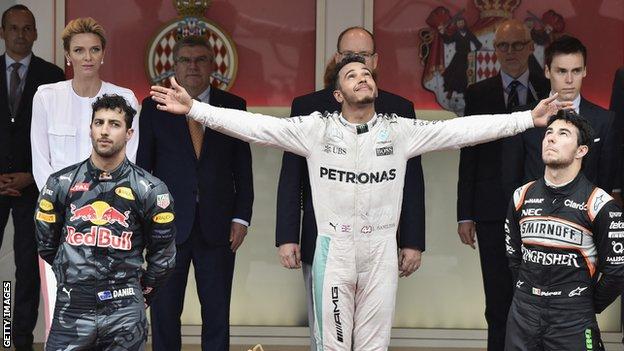 When a circuit is as intense as Monaco, it should be especially joyful to lose a victory without your own fault.
So when Daniel Ricciardo secured his first career post with a record on the track in 2016, an evening party with the beautiful in the Amber Lounge looked like the winner on Sunday in the bag.
With the Australian driver in a leading lead ahead of Mercedes' Lewis Hamilton, a colossal mess in the Red Bull garage meant Ricciardo was left stranded in the pits as the crew struggled to get new tires ready.
As Ricciardo went out on a delayed set of super-softs to join the action, Hamilton pushed past Sainte Devote to take control of the race and end the day victorious.
"Nothing you could say would make it better. Save it," Ricciardo, who came in second, told his sheep-like herd.
A mistake … by Ayrton Senna? – 1988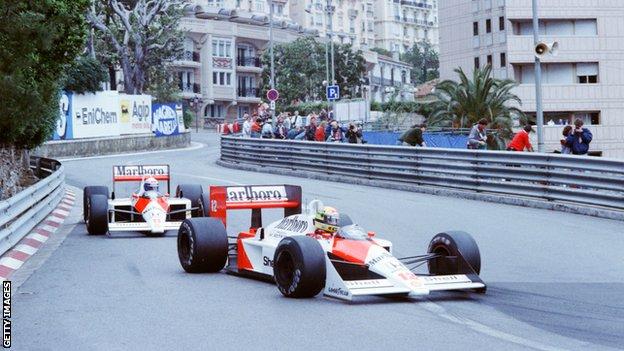 Twice world champion Graham Hill may be the original 'Mr. Monaco ', but it is Ayrton Senna who holds the crown for most race wins in the Principality.
With six victories under his belt between 1987 and 1993 (one for Lotus and five in a row for McLaren), the Brazilian is one of the few drivers who truly masters the unique intricacies of the Monte Carlo beast.
But in 1988, a rare thing happened.
After an exquisitely qualifying round to grab the pole, Senna led the race from the start, and with chaos and crashes galore behind him, he built a gap of about 55 seconds back to McLaren teammate Alain Prost.
With 11 laps to go, McLaren boss Ron Dennis Senna told to slow down to secure a one-two finish for the team, but the three-time world champion lost his concentration and crashed into barriers at Portier.
Prost brought his MP4 / 4 car home for the victory, while Senna apparently went straight back to his Monaco excavations without saying a word because he was so angry at himself.
Ligier and Panis – the unlikely winners – 1996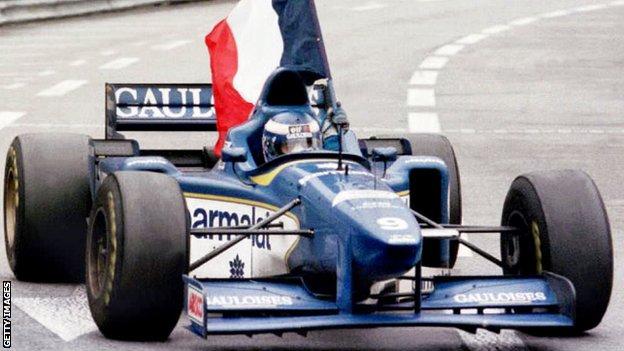 Ferrari's Charles Leclerc, born and bred in Monaco, has a grandstand dedicated to him for this weekend's grand prix.
Maybe race organizers should name another after the Frenchman Olivier Panis?
It was 25 years ago this week that Panis, then 29 years old and in his third season with the French team Ligier, lined up in 14th place on the midfield package.
As the rain fell on the French Riviera, the odds of a backmarker celebrating on the stairs next to Prince Albert remained lower as the black Hotel de Paris was converted into budget accommodation.
From Andrea Montermini tying up her Forti in the warm-up, world champion Michael Schumacher and his Ferrari don't get past the opening lap to Damon Hill's Williams billowing smoke from the engine coming out of the tunnel; one by one, a number of loss-making calls began to accumulate under the wet conditions.
As 78 laps of chaos approached Panis' Ligier, along with McLaren's David Coulthard and Sauber by Johnny Herbert, were the only three drivers to come out of 22.
That bonkers day in Monaco would prove to be Panis' only victory in Formula 1, and in a recent episode of F1's Beyond the Grid podcast, the Frenchman said: "After the birth of my children, this was the best day of my life."
'Unique … but a slow combustion' analysis
Chief F1 author Andrew Benson
As much as glamor and money, Monaco is about claustrophobia – for the drivers who avoid barriers on the track, and for those who work in cramped conditions outside it.
The circuit itself is magnificent – a "10 out of 10", as McLaren's Ricciardo describes it. Corner after corner, slopes, blind entrances, threading of the needle; to see a Formula 1 car on the border around there is a sight one will never forget.
But what makes driving so demanding also makes racing good, unique.
Overtaking is almost impossible, so the barrels tend to be slow burners. Sometimes they never go on fire and turn into boring two-hour processions.
But for an event with some reputation for boring races, there have been a large number of classics.
Wet weather always spices things up, but it can be anything – a collision, a safety car, a unique individual performance.
Senna comes oh-so close in the rain in 1984. Jack Brabham crashes out of the lead in the last corner of the final inning in 1970 under pressure from Jochen Rindt. Hamilton won despite hitting the wall and puncturing his tire in 2008.
The list goes on and on. And then, after a year of absence for the pandemic, this will be crazy, unique, incredible races.