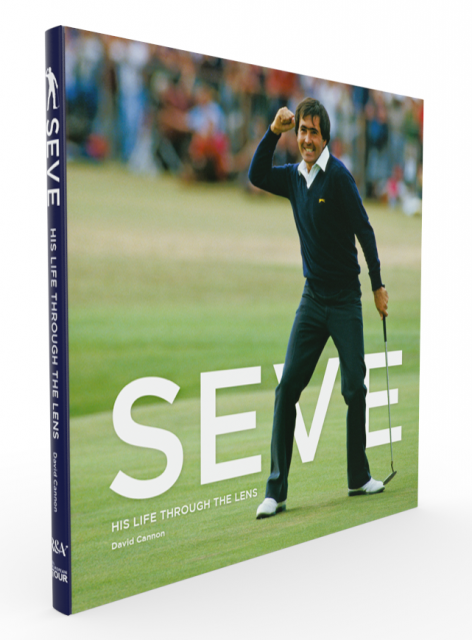 Copies of the excellent new book on the life and times of Sevy Ballesteros have been moved around the world to meet exceptional demand for Father's Day gifts later this month.
Saif: His life through the lens It is a photographic celebration of the legendary golfer in a coffee table volume of 176 pages that also contains descriptions of his greatest triumphs.
Large shipments of the book were shipped from the printer in Slovakia to as far afield as California – via ship to New York and train from Baltimore – as well as across Europe, with UK sales accounting for about 60% of books sold. An additional 500 copies were left for the original Spain, while another large amount was sent to Tokyo before the Olympics.
The book begins with a touching "thank you" letter to Seif written by his eldest son Javier, on behalf of his brother Miguel and sister Carmencita, as well as himself. "People know you because of your golf career — your victories, your grand slam victories, Ryder Cup performance, your personality, your charisma and the unique way you played — but few know you're a better father than a golfer," Javier says.
The book was compiled by Getty Images Award-winning photographer David Cannon, a longtime fan and friend of the champ golfer of color. It charts the career of the charismatic Spaniard, documents all 95 of his round-up victories on his way to becoming No. 1 in the world, including memories of his favorite 'moment in time' and the photos that illustrate them. In addition to many action photos taken by other talented photographers, the book contains a number of family photos from the Ballesteros collection that have never been seen in public before.
Following an introduction by Martin Slippers of The R&A and Keith Pelley of the European Tour, golf writer Robert Green—author of two books on Seve—begins each chapter with an essay on his accomplishments. The book then concludes with a touching tribute from both Sir Nick Faldo and his lifelong friend José María Olazabal.
"My biggest ambition for the book," Cannon said, "is that it captures not only the life and times of my sword, but his unique allure and spirit… his pride and passion." "This book is a celebration of Seif as a golfer, but also a tribute to Seif as a man, father and husband."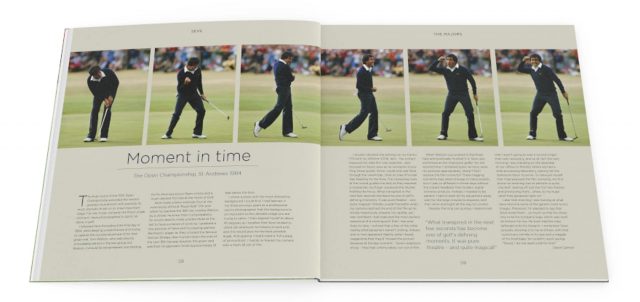 Cannon began pursuing the Spaniard after being paired together in Pro-am at the Leicestershire Golf Club where he was a member in 1976. Relatively unknown, Seve spoke little English at the time, but only two months later he led The Open Championship in Royal Birkdale after three rounds. A few years later, Cannon was best placed in the 18th Championship Green in St Andrews for the iconic photo shoot of the famous final ball that earned Seif his second championship title in 1984.
Published by Vision Sports Publishing, Saif: His life through the lens It costs £35, or a collector's boxed version, and is only available through the website www.sevethebook.com, at a cost of £95. This special limited edition of 1,000 sets only includes a numbered art print (285 mm x 210 mm) of the front cover image of The Open at St Andrews champion Saif, signed by David Cannon.