"It is one of the few countries where it is possible to experience an exotic culture in the first place. In other words, Japan, like few other countries, has been able to maintain its uniqueness while keeping pace with technological and economic developments." *
When our Storstrøm team travel group arrived after nearly 20 hours of traveling in Japan on July 20, 2021, we and our hosts were bussed to the mega-city on the roads at 2-4. Ground high, to immediately meet about 50-60 young Japanese badminton players waiting patiently.
We were delayed a few hours due to a suitcase being lost. mine!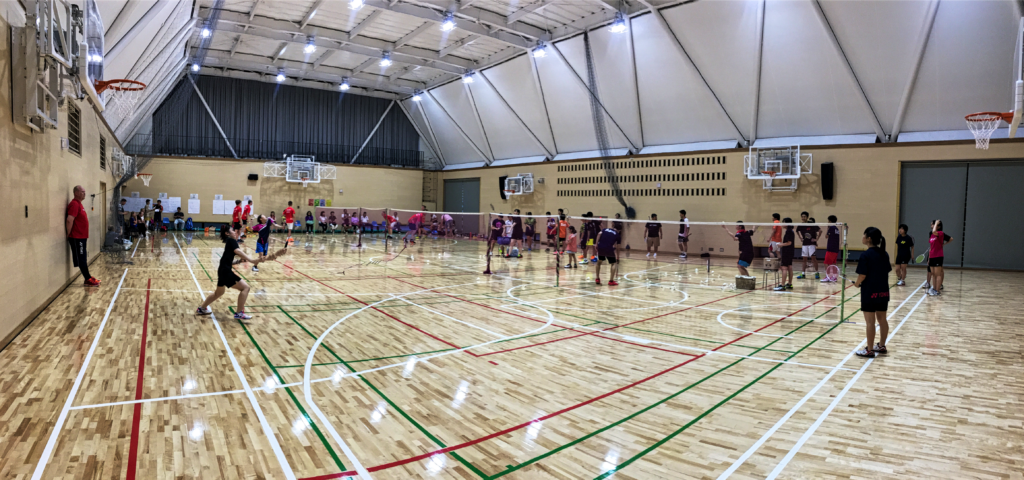 By the way – in all the halls during the week we were greeted by many young badminton players standing in straight rows, in silence, listening and smiling when an adult was sitting on the floor. This way, I suppose, they can stand for hours.
For the nine "My" guys from Denmark, the same thing actually caused problems after a few minutes.
Well, but after arrival and badminton matches, we were divided into groups of 2-3 people, assigned to a host family, we said goodbye to each other and traveled with the host house to his residence.
My older sister Biya, Okubo-san and his wife, both of whom are about 70 years old, and I traveled by train and taxi for about 60-90 minutes home to their 4 bedroom apartment with large roof terrace in Warabi area.
Here we were promptly ordered and instructed to shower. Of course in a very polite way.
Everything in Japan happens in a polite and smiling manner. everything. Nothing to do with showering. No, we had to sit on a low wooden chair and use the hand shower and wooden bucket to wash ourselves. Individually of course. Carefully. Only after thorough washing can we use the large bathtub with hot water.
This approach was asked of us every night when we got home before we sat down at the table and had dinner. And of course, at every meal, there was also a warm, damp cloth to dry your hands.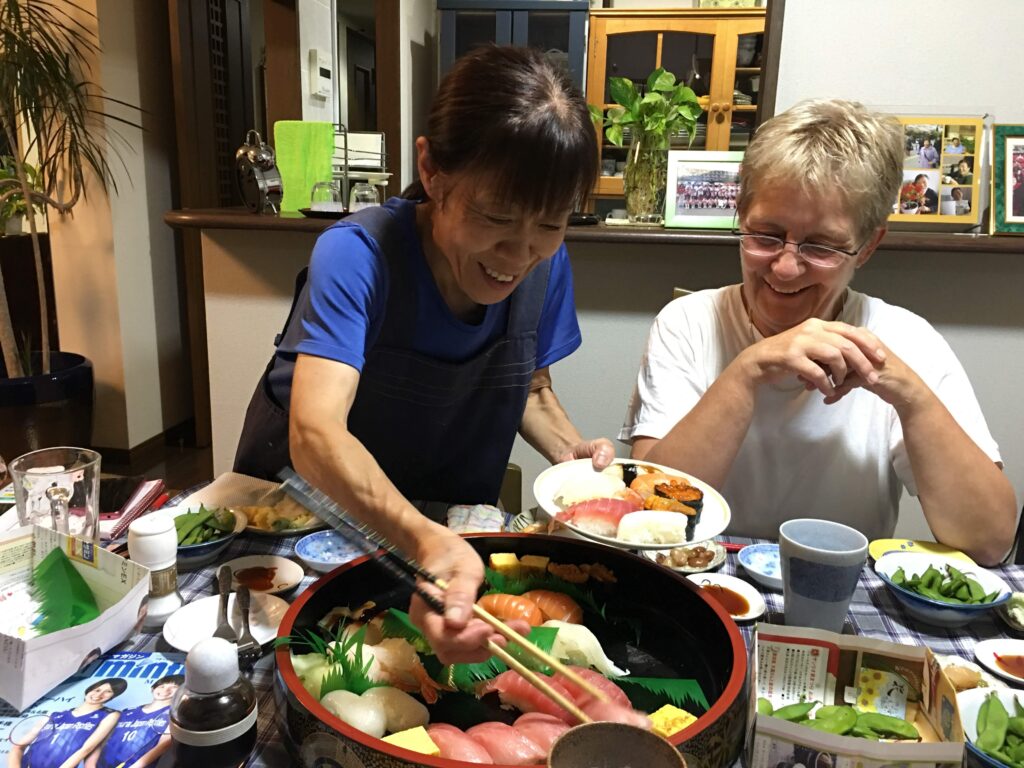 Later a sliding door into the living room was folded and behind we got two relatively thin mattresses and two small pillows.
It was a long day upstairs a long flight, it was midnight, impressions were already in line, 7 time zones crossed – my sister and I were clean, full, a little drunk, happy and tired.
There were no problems sleeping!
We were up at 6 the next morning.
There was badminton in the programs from 8.00-12.00. Back on Musashinodai Fozuko Chiyoda Kotogakuin.
At least 1 hour of transfer time from our new home!
Some demographic facts about Japan:
Japan's population is currently 126 million after it peaked at 128 million in 2010. With developments underway, it will decline to about 92 million over the next four decades, or roughly the same number in the late 1950s, according to projections made by Japan. Government. "*
* Weekendavisen, Issue 26, July 2, 2021.
Badmintonbladet.dk
Per Damkjær Juhl