Perhaps our development paths have crossed for the last time. Regression of adults and children. But above all else, our joy in the game intersected with one another. in the field. And joy has no age. "
Badminton on many fronts. 28.06.21 – 12.07.21
Monday, June 28, around 11:30 in the Great Hallة.
English with resident, former resident and student educator.
They came to pick up the key to the Great Hall in 4760. They were only three, so I jumped in and "sacrificed" a few hours of my free time in the company of happy people and my favorite game.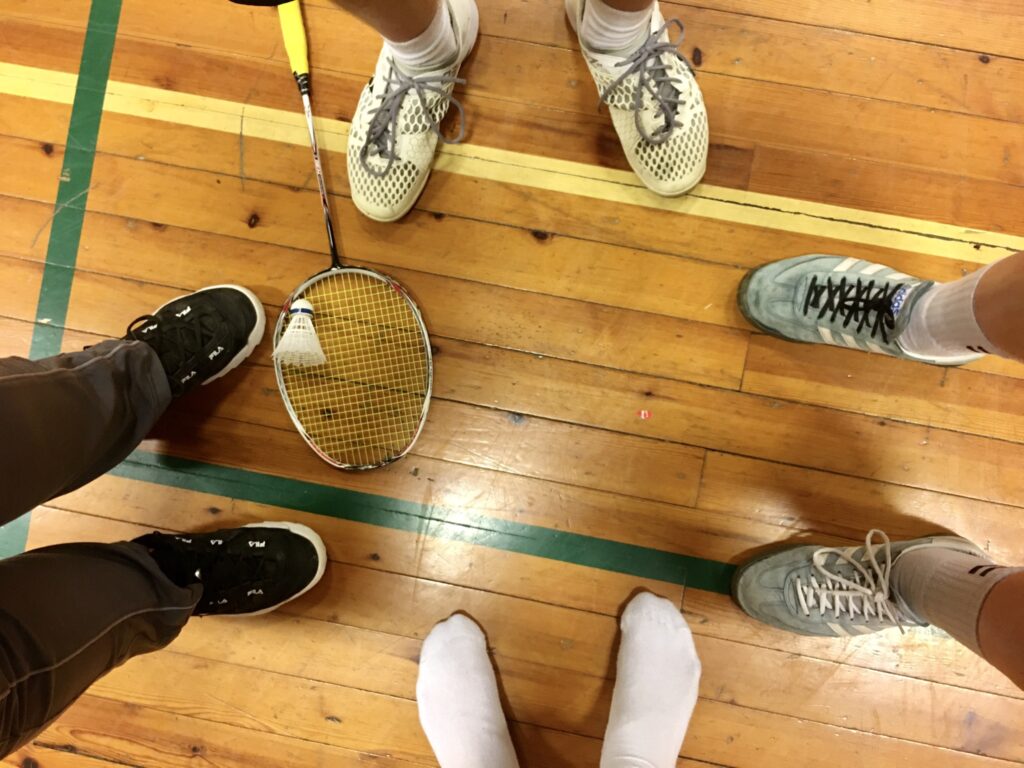 Wednesday, June 30 at 19.00 at DSH.
Summer Game for Adults with Frida, Amalie, Marius, Sebastian and Gustav Westen.
Half-course and English at Beginners in Cycles 2 and 3.
A short bath under the old rickety shower and he ran off to his girlfriend at Skibinge.
Thursday, July 1 at approximately 11.15 at the Brondby Hall of Fame.
"Mini-Pro/Am-Tournament".
Co-players and opponents: Caroline from Discovery+, Jacob from TV2 Sport, Klaus from Sjællandske, Søren from Politiken and professionals Mathias Thyrri, Frederik Søgaard, Daniel Lundgaard.
3 matches last about 10-15 minutes.
Wear clothes in a warm room under the stands.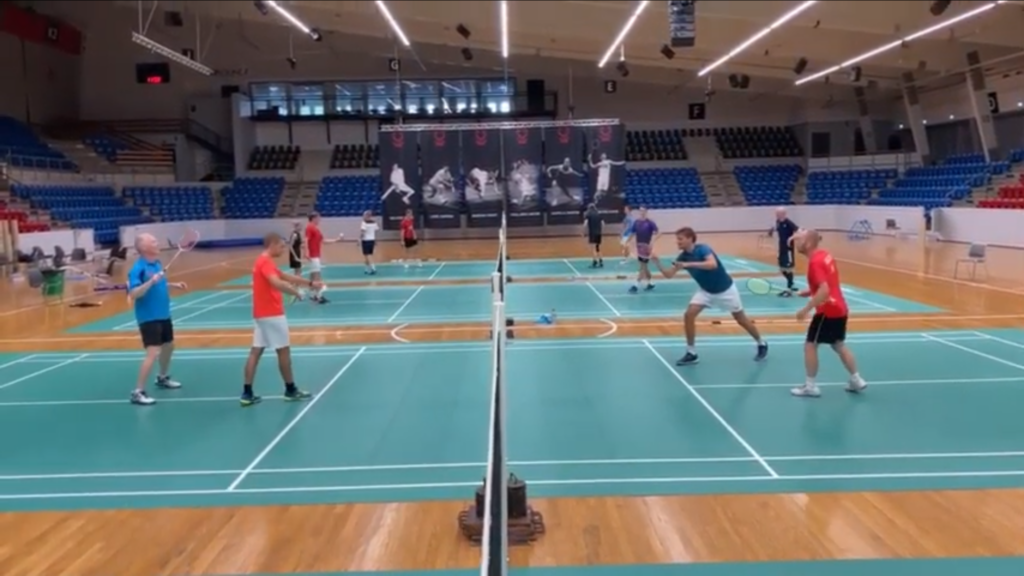 (https://badmintonbladet.dk/broendby-hallen-med-journalister-og-tv-i-netc/).
Monday, July 5 at 10 a.m. at DSH.
Half a turn in Cycle 2, "Our Course," with Sixty "Gamli" Hansen, Elementary Teacher, 58.
2 matches are better than 5 groups for 9 points.
Soon, Steen slipped off to the bachelor party and went home to the porch.
Wednesday July 7 at 18.00 at DSH.
Halfway #3 with Jesper Adler, a mayoral candidate, aged 52, at about 28°C.
2 matches are better than 5 and 3 sets for 9 points respectively.
2 cold beers, a political chat and a bike ride to the beach in wet games swimming in the cold sea water. Boyfriend and soccer and strong cold beer for soccer match.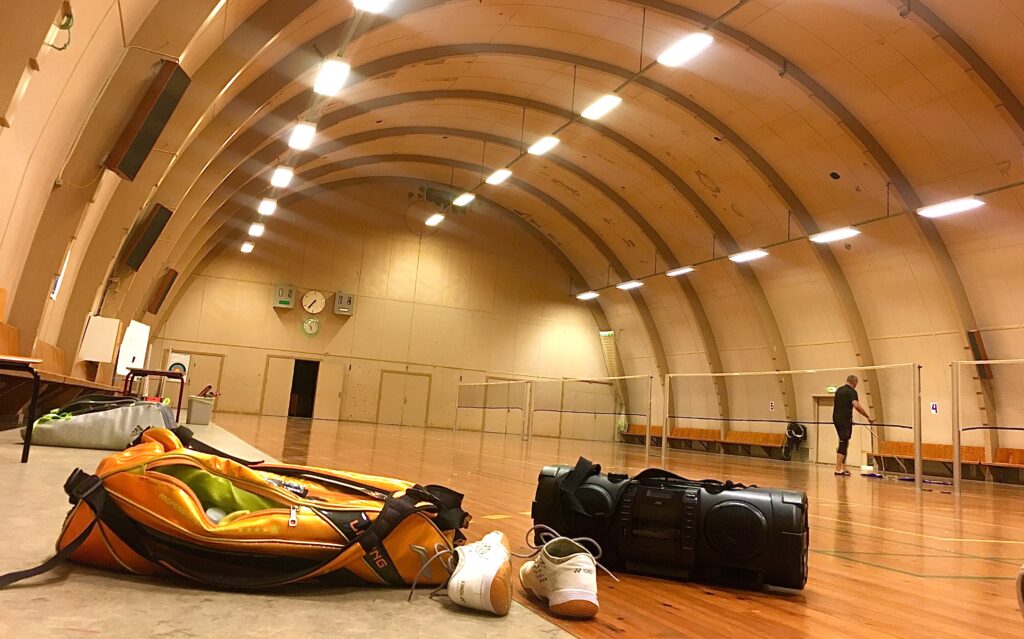 Saturday, July 10 at 11 a.m. on DSH.
English with resident KSB and former resident JC in about 25 degrees heat on track 3.
3 x 10 dots, 3 x 10 dots og 3 x 7 dots.
Short shower in large dressing room and outside for shopping and bus washing.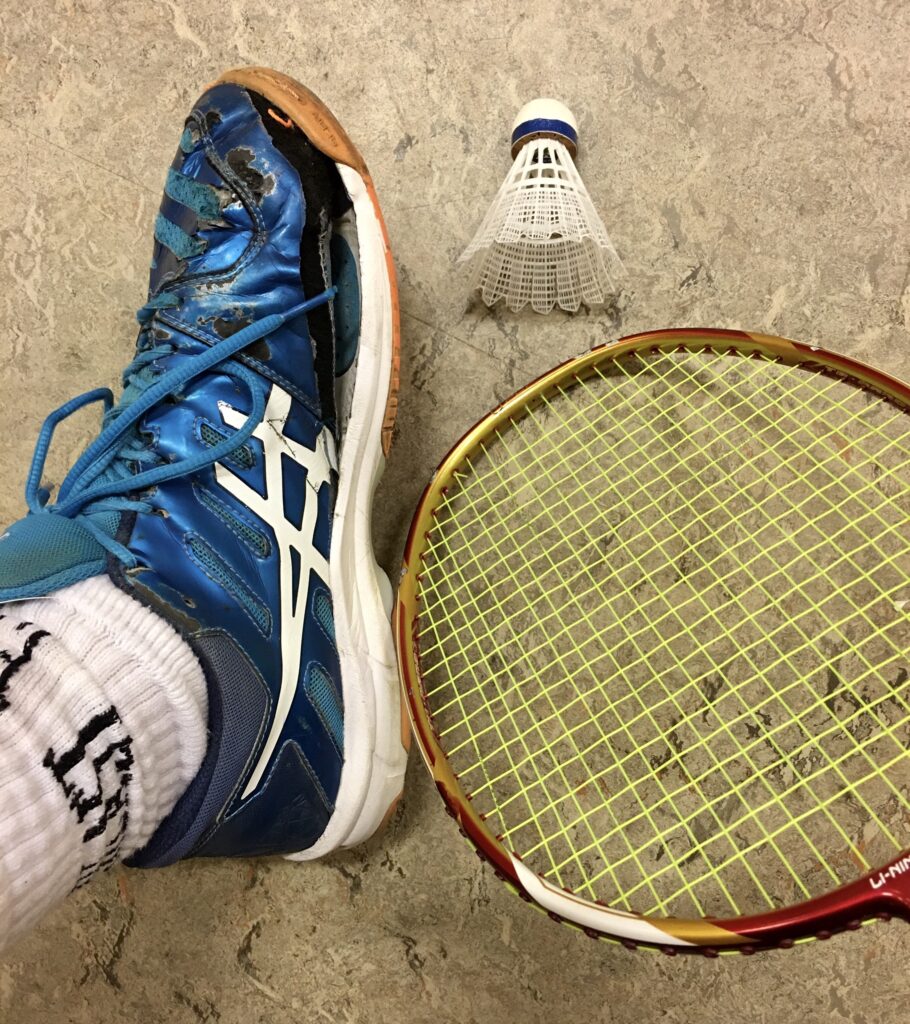 Monday, July 12 at 16.00 at DSH.
"Open Hall, free for all!"
To my great surprise, a larger group of young people appeared.
The old guys, the 58-year-old Hansen and the undersigned at 56 (or is it the other way around?) were allowed a warm-up in the English language to lubricate all the joints and get a little softer. The two youngsters have played quite a few tournaments together in the past two seasons.
The result? 26-24 / 22-24 / 21-19. For young people!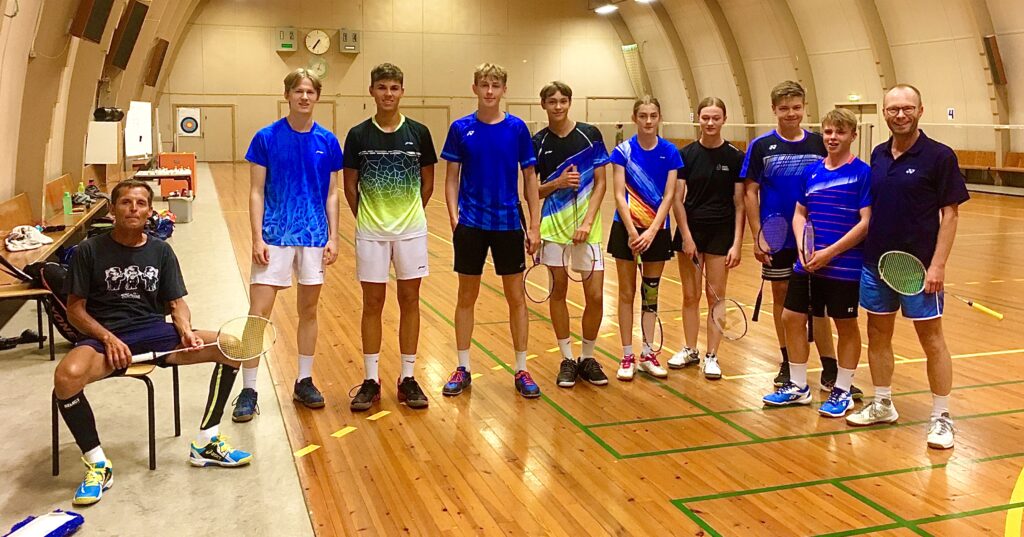 We tried to keep them in the back line, because we counted them/calculated early tactically. They hit everything. Just what two stiff-legged old men want. He fell back on all the drops of the net, and Steen even raised the racket to the edge of the net and hit him on the ground. They should have kept the two of us on the back line and kept the ball going. Our leaders are soft and dry, or rather wet and tired.
But the two young men are not sharp. Until now. They will be in time. When they get more matches like that, against older and more experienced players playing in a different and soft way.
They need time to think more tactically. for the technology they master. Much better than older people who did not have coaches in their youth with the same technical insight.
They also have stamina. and speed. They are young. Now he misses more of the "thoughtful" game to which the opponent adapts. Predictive, to be able to anticipate and dare to move. he is coming. In the end.
Perhaps the paths of our evolution crossed each other for the last time. Regression of adults and children.
But above all else, our joy in the game intersected with one another. in the field. And joy has no age.
So 14 days passed.
Badmintonbladet.dk
Per Damkjær Juhl